COLLEGE AND CAREER READINESS IN HIGH SCHOOLS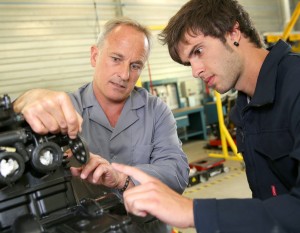 College and Career Readiness is a hot topic because most jobs, and certainly most good jobs (solid wage, pathway for advancement), require education and training beyond high school. In a concerted effort to meet the increasing demands of the workforce, the education community has responded with the Common Core State Standards, and in California, the Local Control Funding Formula, in an effort to prepare students for college and careers.
As academic offerings are bolstered, school districts have the opportunity to increase the connection between what students learn in school and what they need to succeed in the workplace – narrowing the gap between theory and practice.
Here are some of the ways AMI Concepts can assist you in developing a strong College and Career Readiness program:
Have questions now? Click here for a capability statement, or contact Jan Minami directly at jan@amiconcepts.com or call her at 559.859.1763.