Business Improvement Districts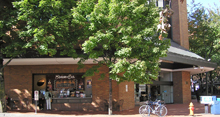 A Property-based Business Improvement District (PBID) is a financing mechanism used to provide revenue for a variety of local improvements and services that enhance, not replace, existing municipal services. A PBID is self-imposed and self-governed and must be supported by private sector businesses and property owners.
A private/public partnership like this takes dedication, coordination, local government support and private sector champions. All that could be possible in your Downtown!
Here are some things you need to get started. Keep in mind, we can help with each step!
Steering Committee – organization staff, property owners and city staff
Government support team – many city departments will be involved
Formation financing – your organization, private sector sponsors or city funds (these often need to be matched in the private sector)
Timetable – how long can or should this take?
Study map – what are your Downtown boundaries – who's in and who's out?
Consultant – no need to reinvent the wheel – hire an expert to walk you though this process
As a Downtown practitioner, Jan Minami has the formation AND implementation experience to guide you in forming your district in a way that best suits your Downtown.
Get started by contacting us by email or phone (559.859.1763).