BOLSTERING REVITALIZATION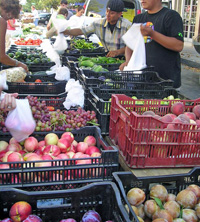 Grant funding is vital resource for economic development efforts. Sources include government monies, corporations and private foundations and trusts. The top 40 giving foundations in California grant over $2.25 billion each year.
AMI Concepts can help support your organization through grants. We can provide any combination of grant funding services, including a comprehensive complete program.
We can get you started
Assessment of funding needs
Funding goals and objectives
Action plan
Funding source research
We can do the writing
Organization information
Project design and methodology
Evaluation objectives
Budget analysis and matching funds
References and documentation
Abstract, concept paper and pre-proposal
Proposal
And we can follow up and manage your grant, if needed.
Get started by contacting Jan Minami by email (click name) or call her at 559.859.1763.