PBID Academy Introduction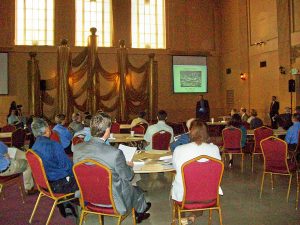 There are three PBID Academy workshops that, together, lay the groundwork for PBID formation. The goal for each group (city, commercial neighborhood or corridor) is to answer the difficult question of whether to proceed with PBID formation.
Each workshop lasts about 1½ hours. The groups will find the most benefit from including property owners, city staff and other stakeholders – 3 to 8 people per group, with a maximum if 40 people per session.
Click here for the PBID Academy curriculum and here for general PBID Academy information.
Contact Jan Minami for more information: jan@amiconcepts.com or 559.859.1763