CREATING A SOLID FOOTING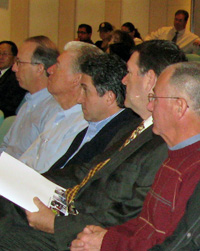 If you have thought your board or staff should be better equipped to run your nonprofit organization, we can help! Here's a wish list for a sustainable, successful nonprofit organization:
Active board of directors
Effective board retreat
Sound fiscal procedures
Understandable financial reports
Efficient office procedures
Dependable donor development
Improved grant funding
Cooperative board/staff relations
Collaborative partnerships
Community engagement
Appreciated member services
These are a few of the things with which we can help! In fact, we can help you to help yourself – an economical way to get started in your organizational improvement process.
Get started by contacting Jan Minami by email (click name) or call her at 559.859.1763.